Security Cameras
We supply multitude of camera systems depending on the customer's goals of surveillance. In order to place a supply or an installation order, it is necessary that some reflections be made on the following issues: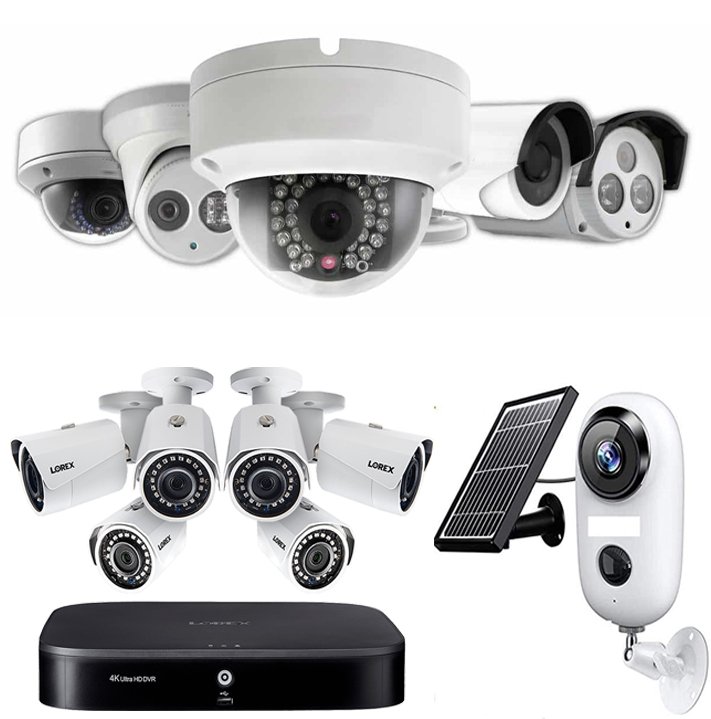 Lighting Systems
Good lighting systems are a must for home and office security. Besides the installed security cameras, it is common knowledge that a well lit environment often deters potential criminal behaviors.

Ordering lighting systems will depend on the position and purpose of usage, thus, the following reflection should be made: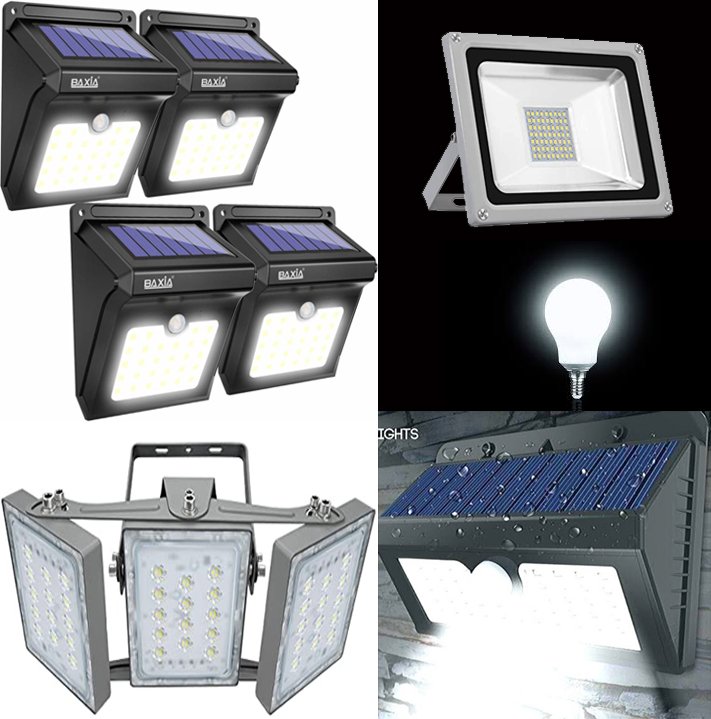 Fences and

Gates:
Fence: The fence acts as a barrier built to deter people or animal from crossing a boundary. It can either be electric or non-electric. Depending of personal and/or organizational needs, most electric fences are used to enhance security of sensitive areas such as prisons, military installations, uncontrolled movement of cattle, and other security sensitive places.

Gates: The gate is commonly used for perimeter protection. It restricts unauthorized access to premises. Just as the case with electric fences, electric gates can be used by those who find the security of their premises highly important.
Doors and Locks
Good locks are most regarded as the first line of intruder protection. Locks protect and limit access to opening doors, gates, safes, etc., thus:
Safe and Vault Systems

A safe (also called a strongbox or coffer) is a secure lockable box used for securing valuable objects against theft and/or damage from fire. A safe is usually a hollow cuboid or cylinder, with one face being removable or hinged to form a door.
A vault is a secure space (especially in a bank) where money, valuables, records, and documents are stored. It is intended to protect their contents from theft, unauthorized use, fire, natural disasters, and other threats, much like a safe.

Making a choice of either a safe or a vault will depend on the sensitivity of the valuable objects you desire to protect and/or the nature of your business. Below are some differences:
Automobile Security systems:
Under this category, we provide car alarm systems that help in triggering a siren installed within the car in case the security guard of the car is bridged. With our partners, we also install car tracing GPS device that monitors the movement and position of the car in case of theft.